We are Boochcraft

Keeping it real since 2016
Real is different.
Good Different.
At Boochcraft, we are committed to doing the right thing in pursuit of the best possible hard kombucha, so we juice organic, whole fruit in house, support local farms and always keep our Booch cold...
Real, Organic Fruit

Every can of Booch is flavored with REAL, FRESH fruit juiced in-house - moving from juicer to can in a matter of days.

Always Cold

Refrigeration is our only preservative. No addatives, nothing fake, only real, fresh ingredients. Fresh is in the fridge.

Local Ingredients

We source as much as we can from local and family farms. From Dickinson Family Farms in San Diego to Cuyama Orchard in Santa Barbara, we know where are fruit comes from on a first name basis.
How it Started
Boochcraft was founded by three friends from Ocean Beach, San Diego. They sought out to create a hard kombucha that tasted great, inspired connection, and was based in quality & whole food.
Seeing the need for an alcoholic beverage with integrity, they created a craft brew you could not only enjoy, but also feel good about drinking. Millions of SCOBY's later, Boochcraft was born with a mission to inspire vitality, support our earth, build community, and have fun along the way.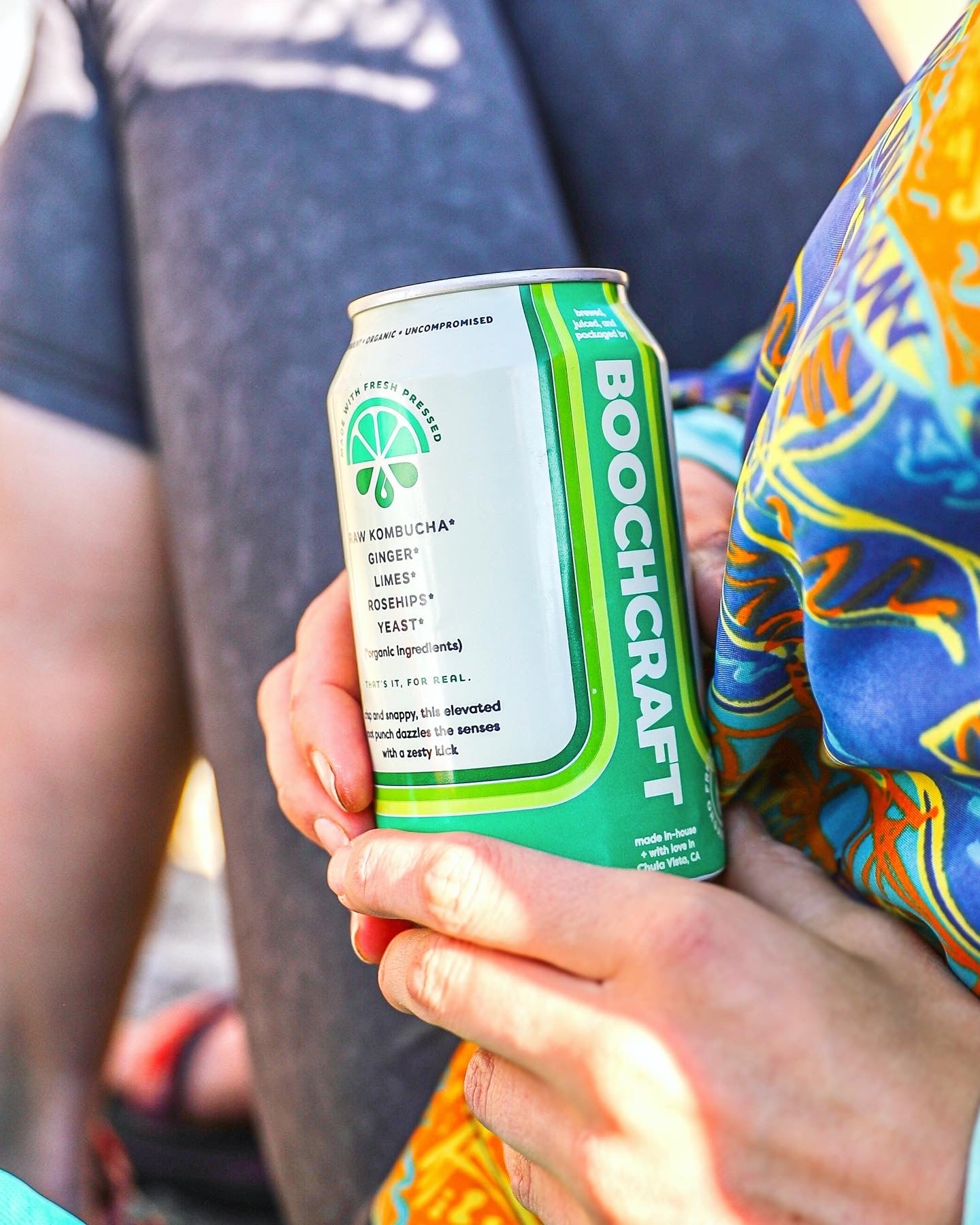 How it's Going
Fresh, seasonal and always cold. We take our cues from mother nature to craft a beverage that celebrates each ingredient inside. Nothing artificial, ever. Only real, natural ingredients.
We dare you to check our ingredient label to see what's inside. What you'll find? Whole organic fruits, fresh herbs and no preservatives. This is why Booch has to be kept cold, because fresh doesn't thrive on a warm shelf, neither does our Booch.
You'll taste the difference... we promise.
Our Impact
The Ecology Center

Boochcraft has been supporting The Ecology Center, a non-proft farm in Southern California, since 2020. Focused on regenerative farming practices, The Ecology Center is training the next wave of farmers how to do things better. Want to learn more? Check them out.

Feeding San Diego

Juicing fruit in-house comes with it's own set of challenges, one of those being organic fruit that has a lot of variations in size. Rather than tossing into the compost, we have partnered with Feeding San Diego to reroute this organic produce to food insecure families in our own backyard.

Fair Trade Tea & Sugar

From fresh, organic fruit to fair trade sugar and tea's, you can feel good about what's inside every Boochcraft can. We have been supporting fair trade farms to ensure that our impact reaches beyond California and to communities around the world.
Our Values
Operating authentically from the inside out.
Your browser does not support HTML5 video.

Your browser does not support HTML5 video.
Keep in touch.
Get updated on all the lastest happenings at Boochcraft.
Contact Us
Say hello, we'd love to hear from you.
p: (619) 207-0530
684 Anita Street, Suite F,
Chula Vista, CA 91911